We Offer three BMW -R- Build Stages
courtesy of Barbara Motorcycles
BMW R65-LS For Sale $14.500
BMW R65-LS
BMW R65-LS
BMW R65-LS
BMW R65-LS
BMW R65-LS
BMW R65-LS
BMW R65-LS
BMW R65-LS
BMW R65-LS
BMW R65-LS
CX500 Cafe'-Starting at $14,500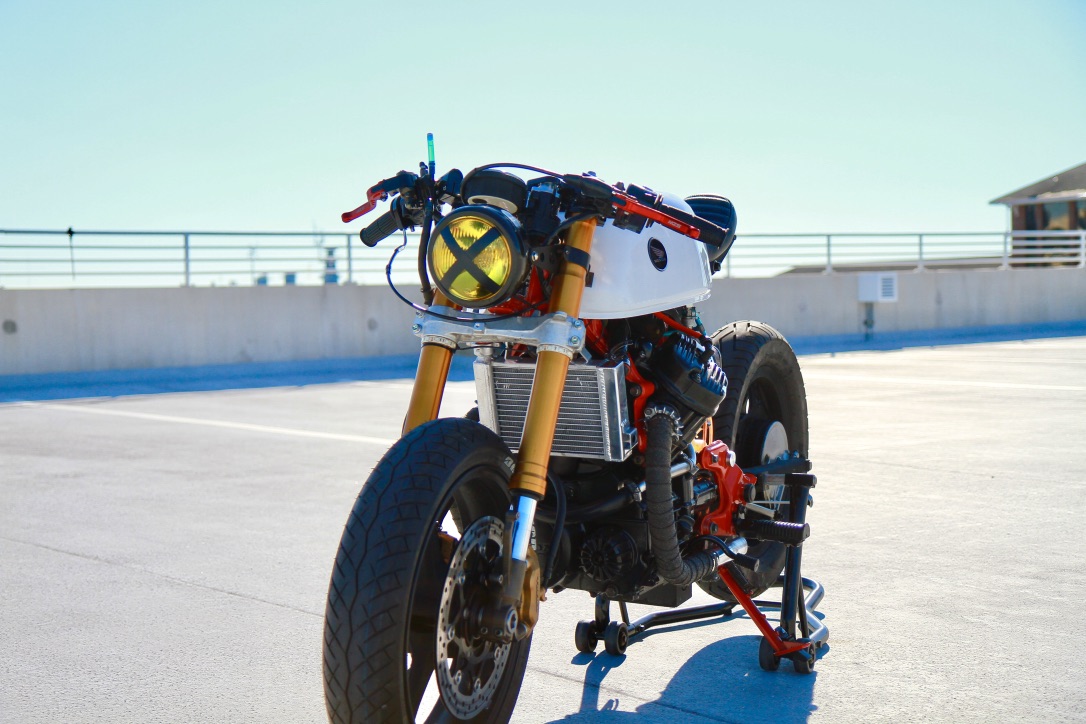 Yamaha XS 650 - Starting at $10.500
Yamaha XS 650
Yamaha XS 650
Yamaha XS 650
Yamaha XS 650
Yamaha XS 650
Yamaha XS 650
Yamaha XS 650
Yamaha XS 650
Yamaha XS 650
BMW RnineT - Starting at $28,000
BMW RnineT Custom
BMW RnineT Custom
BMW RnineT Custom
BMW RnineT Custom
BMW RnineT Custom
BMW RnineT Custom
BMW RnineT Custom
BMW RnineT Custom
Suzuki TL1000R - Starting at $12,800
Suzuki TL1000R V-Twin
Suzuki TL1000R V-Twin
Suzuki TL1000R V-Twin
Suzuki TL1000R V-Twin
Suzuki TL1000R V-Twin
Suzuki TL1000R V-Twin
Suzuki TL1000R V-Twin
Kawasaki KZ650 Turbo - $12,000
Kawasaki KZ650 Turbocharged
Kawasaki KZ650 Turbocharged
Kawasaki KZ650 Turbocharged
Kawasaki KZ650 Turbocharged
Kawasaki KZ650 Turbocharged
Kawasaki KZ650 Turbocharged
Kawasaki KZ650 Turbocharged
Kawasaki KZ650 Turbocharged
Kawasaki KZ650 Turbocharged
Yamaha XV1100 - Starting at $9,500
Yamaha XV1100
Yamaha XV1100
Yamaha XV1100
Yamaha XV1100
Honda CX500 - Starting at $9,500
Honda CX500 Bobber
Honda CX500 Bobber
Honda CX500 Bobber
Honda CX500 Bobber
Honda CX500 Bobber
Honda CX500 Bobber
Honda CX500 Bobber
Honda CX500 Bobber
Honda CX500 Bobber
Honda CB750 - Starting at $8.500
Honda CB750 Brat
Honda CB750 Brat
Honda CB750 Brat
Honda CB750 Brat
Honda CB750 Brat
Honda CB750 Brat
Honda CB750 Brat
Kawasaki KLR650 - Starting $10,000
Kawasaki KLR650
Kawasaki KLR650
Kawasaki KLR650
Kawasaki KLR650
Kawasaki KLR650
Kawasaki KLR650
Kawasaki KLR650
Kawasaki KLR650
Kawasaki KLR650
Kawasaki KLR650
Honda CB750-Starting at $17,500
Honda CB750 SOHC
Honda CB750 SOHC
Honda CB750 SOHC
Honda CB750 SOHC
Honda CB750 SOHC
Honda CB750 SOHC
Honda CB750 SOHC
Honda CB750 SOHC
Honda CB750 SOHC
Honda CB750 SOHC
Honda CB750 SOHC
Honda CB750 SOHC
Honda CB750 SOHC
Honda CB750 SOHC
Honda CB750 SOHC
Honda CR750 - Starting at $13,500
Honda CR750
Honda CR750
Honda CR750
Honda CR750
Honda CR750
Yamaha XV750 Tracker-Starting $8,700
Yamaha XV750 Tracker
Yamaha XV750 Tracker
Yamaha XV750 Tracker
Yamaha XV750 Tracker
Yamaha XV750 Tracker
Yamaha XV750 Tracker
Yamaha XV750 Tracker
Yamaha XV750 Tracker
Yamaha XV750 Tracker
Yamaha XV750 Tracker
Honda CB750 Cafe'Racer-Start $8,000
Honda CB750 Cafe' Racer
Honda CB750 Cafe' Racer
Honda CB750 Cafe' Racer
Honda CB750 Cafe' Racer
Honda CB750 Cafe' Racer
Honda CB750 Cafe' Racer
Honda CB750 Cafe' Racer
Honda CB750 Cafe' Racer
Honda CB750 Cafe' Racer
Honda CB750 Cafe' Racer
Honda CB750 Cafe' Racer
Honda CB750 Cafe' Racer
Honda CB750 Cafe' Racer
Honda CB750 Cafe' Racer
Honda CB750 Cafe' Racer
Honda CB750 Cafe' Racer
Honda CB750 Cafe' Racer
Honda CB750 Cafe' Racer
Honda CB750 Cafe' Racer
Custom Built - Land Rover Defender
Land Rover Defender with all new powertrain, custom interiors and exterior design package.
I'm passionate about motorcycles and cars, from the old glories to the latest high tech rides.
The work i do reflects my polyhedric personality.
Elements of form, function and style integrated into
a speed machine
1982 HONDA CB750K "DO THE TON" CAFE RACER
Featured on Cafè Racer TV
Cafè Racer TV (Velocity Channel) - March 11th 2015
#88 Dual Racer Yamaha XV by Magnum Opus The original intent behind the cafe racer movement was to add speed by shedding weight. When the build team at Magnum Opus completed their surgery on this Virago, some fifty to sixty pounds of OEM excess had been lopped off.
Hand built parts like the rear subframe, the new headlight and those exquisite down-shooting pipes help with the lightness as well as the looks. Other subtle touches involved swapping the tank for a CB750 unit, and fitting a tucked-and-rolled Motolanna seat to the modified frame—creating a stance and aesthetic that can't be ignored. The dual sport rubber is a nice touch, too.
Bike Exif - September 2015
1982 Yamaha XV750 #88 Dual Racer
The Bike Shed Custom Classifieds is suddenly filling up daily with stunning pre-loved/pre-fettled builds, like this XV from Magnum Opus
The Bike Shed - October 4th 2015
1978 Kawasaki KZ830 Turbocharged
Featured on Cafè Racer TV
Cafè Racer TV (Velocity Channel) - April 15th 2016
Big bore kit AND a turbo, this Kawasaki KZ by Magnum Opus Custom Bikes packs a serious punch
Check out the huge spec over on the Custom Classifieds
The Bike Shed - April 2016
This Kawasaki KZ650 by Magnum Opus Based in Wilmington, North Carolina, Magnum Opus Custom Bikes is helmed by Ezio Covelli a man with a growing resumé of impressive builds. His latest custom work is this turbocharged Kawasaki KZ650, which made its debut at the Handbuilt Show in Austin, Texas last week. Its period-correct alterations have me all kinds of impressed.
Starting with a standard 1978 son-of-Z1, Ezio wanted build a bike that would slot somewhere between the Z1 and the bonkers Z1r-TC Turbo in performance terms. So the factory mill was overbored to fit a 70s-vintage MTC 803cc kit. Then a period-correct American Turbo Pak kit, the same brand used on the Z1r-TC, was fitted on top. Currently the bike is running at around five to six pounds of boost during the break-in period, but Ezio figures she'll handle ten pounds of spool once all is said and done. That'll deliver about around 110 horsepower in a bike with the handling characteristics of a sprightly 500.
We discovered this blown KZ650 by Magnum Opus Custom Bikes at this year's Handbuilt Show, only to realize that this custom shop, run by Ezio Covelli, is located in the same town as our headquarters: Wilmington, NC! Now Magnum Opus is back with this oh-so-wicked, bloodred CB750 "Brat Cafe." We love a cafe racer capable of two-up riding, which was part of the concept of this machine, and we also loved the contrast of the worn, un-repainted engine with the rest of the build.
We are huge fans of the KLR. The bike has been ridden all across the world, and the big single is nearly bulletproof. Hayes Diversified Technologies modifies KLR650s to run diesel fuel for the US military, and riders like Dr. Gregory Frazier have circumnavigated the globe on KLRs. It's one of those go-anywhere, do-anything bikes that's achieved near legendary status. It's always fun to see what a builder can do with a dual-sport platform, and Magnum Opus blew this one out of the water.
BikeBound - September 2016